On 13 April 2017 the PZU Supervisory Board entrusted Paweł Surówka, the CEO of PZU Życie up to that time with serving in the capacity of the President of the Management Board of PZU SA (Corporate Governance). Under new leadership the PZU Management Board reviewed and updated its strategy.
The main vector of change became the new approach to building client relations, leading to the integration of all the company's areas around clients. The transformation in the direction of an advisory and service company will make it possible to care for the clients' future and satisfy their needs comprehensively when it comes to life, health and property insurance and savings and finance. This will also contribute to achieving ambitious financial targets and building its position as the most innovative institution in the financial industry. This approach has defined its operating philosophy under its new strategy. As a result, greater potential than posited to date has been identified in the utilization of new technology to analyze and use data. A high capacity for integrated client service and new opportunities and threats related to regulatory and demographic changes were also identified.
The acquisition of a significant equity stake in Bank Pekao has opened up new opportunities for collaboration. This transaction announced in December 2016 was finalized on 7 June 2017. PZU and the Polish Development Fund (PFR) acquired a 32.8% equity stake in Pekao from the Italian UniCredit for PLN 10.6 billion. It was one of the largest transactions in the European banking sector in recent years. This strategic investment has enabled PZU to become the largest financial group in Poland and Central and Eastern Europe, with two banks playing an important role on the domestic financial market in its structure. Consequently, PZU has new growth opportunities, especially in terms of integrating and focusing its services on clients at every stage of their personal and professional development.
"This transaction is a milestone for PZU. This deal has changed us, it has opened up new horizons, it has made us the largest financial company in Central and Eastern Europe."– Paweł Surówka, CEO of PZU, 9 January 2018
PZU faced the challenge of adapting to new conditions in a fashion that will not only enable it to achieve its ambitious objectives within the next several years but build a rock- solid foundation to construct an entrenched technological advantage over the long-run.
"We do not want to defend the market positions we have taken as has been the case till now; rather, we want to develop in new areas. We have to define anew our mission and our client relations." – Paweł Surówka, CEO of PZU, 1 December 2017
New technologies are changing the insurance industry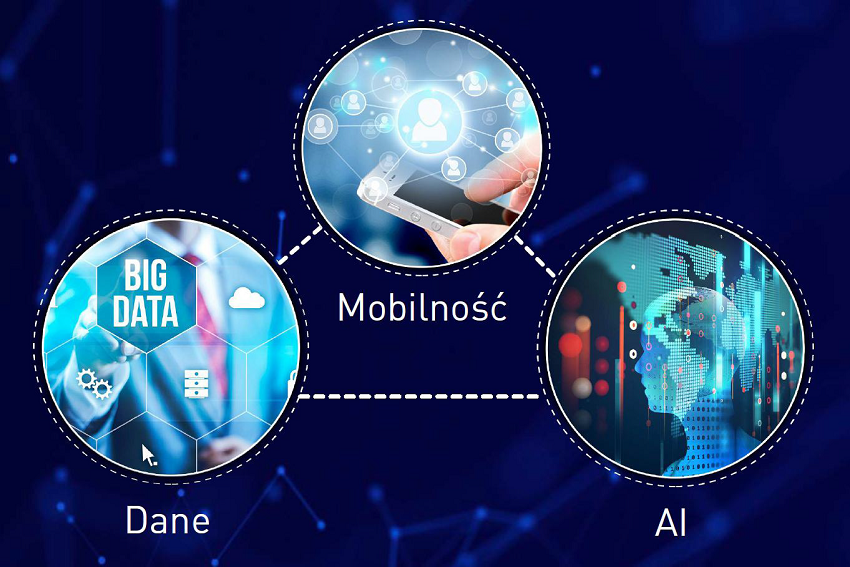 The new approach will drive the gradual change in the insurer's model (chiefly involved in the valuation and transfer of risk) toward the model of an advisory and service company (operating on the basis of technological know-how). This will enable clients to optimize their decisions at all stages of their lives. This will ultimately translate into growing trust and loyalty placed in the brand of first choice which PZU will become when it comes to insurance, finance and health services.
"PZU will be a company predicated on working on data. An advisory and consulting company that specializes in risk management pertaining to its clients. (...) A partner for their entire lifetime that will advise clients on all their most important decisions." – Paweł Surówka, CEO of PZU in Forbes, February 2018
The PZU Group Strategy for 2017-2020 published on 9 January 2018 and entitled "The New PZU – More Than Insurance" is also our response to the ongoing social and technological changes that are diametrically affecting the insurance industry. PZU's goal is to take advantage of the opportunities ensuing from the transformation of the insurance market, address our current clients' needs better and enhance their satisfaction as well as reach those segments that value digital solutions.
"I dream of a PZU that functions in a teenager's mobile handset. (...) If PZU becomes a "great" company for young people, that will mean that we have won the future." – Paweł Surówka, CEO of PZU in Forbes, February 2018
The new approach relies on the technological transformation that will affect almost all the Group's functional areas. At the same time, it will form the basis for integrating all the services offered by Group companies.
"We want to become the most innovative financial company across Europe. We are betting on cooperation with entities that are engaged in innovation. We attempt to support startups and funds investing in new technologies. Our new strategy will show how we intend to tap into new technologies to pursue our "legacy insurance business." – Paweł Surówka, CEO of PZU, 8 December 2017
Unleashing the PZU Group's full potential aims to use the capital entrusted by shareholders as best as possible, in a manner that will ensure value growth and sustaining an attractive dividend stream. That is why the PZU Management Board has undertaken to uphold the dividend policy adopted in 2016 calling for a dividend payout ratio of no less than 50% of net profit (CHAPTER 8.7 CAPITAL AND DIVIDEND POLICY). The ambitious growth targets that have been defined, focus on ramping up cost effectiveness and harnessing the potential of all operating areas will lead to rapid growth in net profit demonstrated by its ROE surpassing 22% (up to 2020).
"We would like for investors to esteem PZU for its discipline and how predictable it is in sharing its profits, and also for them to perceive the element of growth that flows from all the initiatives listed above. PZU will continue to be one of the most stable and profitable financial groups in the world." – Paweł Surówka, CEO of PZU in Forbes, February 2018
When it comes to international expansion PZU is betting on organic growth. The Group's ambition is to generate by 2020 8% of its total gross written premium on international markets and to be the leader on every market where it operates. Its approach to acquisitions will be opportunistic. PZU will monitor the market with an eye to attractive acquisition targets. Insurance companies will its main targets under the condition of satisfying the following criteria: the company should be in the TOP3 on a given market, it should operate in Central and Eastern Europe and it should generate satisfactory targets concerning the level of profitability. PZU also allows for the acquisition of entities from outside the insurance sector (e.g. asset management companies, banks, health care entities and intermediaries in financial services).